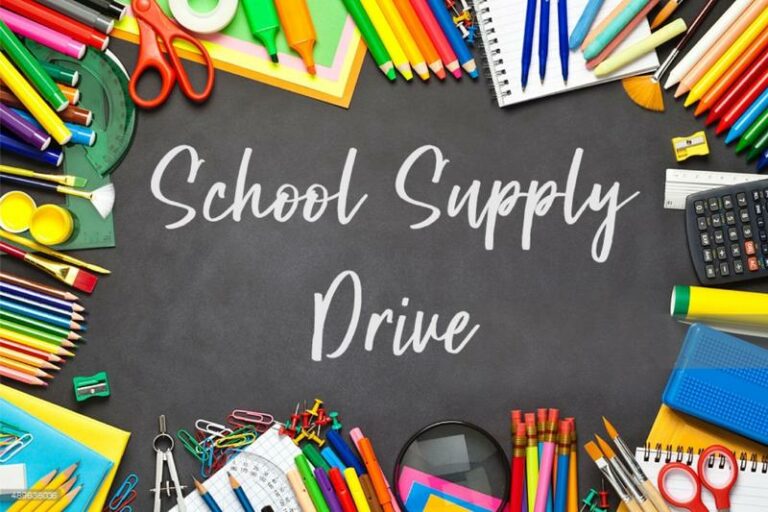 Our parish will be collecting school supplies this summer to help many of our kids-teens to prepare for the new school year. 
Beginning June 17, 2023 – July 23, 2023 donations can be placed in the boxes in the Commons Area or brought to the Youth Ministry Office or PSR Office.
If you are a family in need or know of a family in need please have them email or calling
Estela Montoya at emontoya@stthomastheapostle.org 
or 678-626-3937. 
Sign Up will be open from June 17, 2023 – July 23, 2023. 
Pick Up will be Sunday, July 30th from 10:00AM-12:30PM in the Social Hall.
#2 Pencils

Pencil Sharpener

Mechanical Pencils

Pencil Case

Dry Erase Markers

Box of Markers

Box of Crayons

Felt Markers

Box of Blue or Black Pens

Box of Red Pens

Yellow Highlighters

Highlighter Pens (Different Colors)

8 Subject Dividers
Set of Pocket Folders

School Glue/Glue Sticks

Three Ring Binders (1in, 2in or 3in)

Loose Leaf Paper, Wide-Ruled

Copy Paper

Wide Ruled-Spiral Notebooks

Blunt Scissors

Rulers

Stapler, Staples & Staple Remover

White Out

Tissue Boxes

Hand Sanitizer

Clorox Wipes