Adult Faith Formation 2022-2023
Faith Formation for Adults (18 years of age or older) in need of preparation to receive the Sacraments of Initiation (Baptism, First Holy Communion, and/or Confirmation) in 2023, must register online beginning Sunday, August 7 and ending Sunday, September 11.
The RCIA (Rite of Christian Initiation for Adults) will be offered in both English and Spanish. 
RCIA English sessions will include the 9:30 AM Sunday Mass and sessions begin September 18th.

Spanish RICA sessions will include the 6:30 PM Saturday Mass and sessions begin September 17th.

The RCIA and RICA sessions are weekly and will end in May 2023.
New and Important for English Speaking Adults
Only Requiring the Sacrament of Confirmation 
There will be preparation sessions beginning September 18th on Sundays from 3:30-5:00 PM through Sunday, October 16th. There is a second required part also from 3:30-5:00 PM that which begins on Sunday, January 29 through either March, 19th or the 26th 2023, depending on the given date for the
Confirmation Mass.

Both parts must be completed on the dates scheduled in 2022 and 2023 in order to receive the Sacrament of Confirmation. Weekend Mass attendance is also required.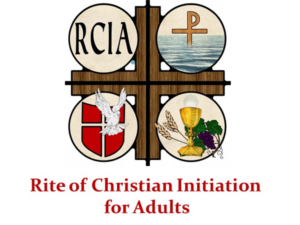 Requirements to receive sacraments:
A copy of baptismal certificate if baptized. If not baptized, a copy of birth certificate.

A Godparent or Sponsor who has received all three Sacraments of Initiation and is good standing
with the Church.

To make a registration payment of $80 with credit or debit card at the end of the registration form.
Any questions please contact Linda in Adult Faith Formation via e-mail
lveit@stthomastheapostle.org.