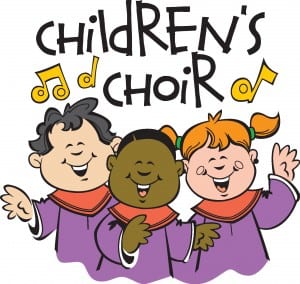 What? Children's Choir to lead music at 4:00 p.m. Christmas Eve Liturgy in English.
For whom? Children in grades Kindergarten through 8  (Grade level is the determining factor, not age)
When and Where Are Rehearsals? Four rehearsals on the following Mondays. (Mark these dates on your calendar!):
December 2:  5:45 p.m. – 6:45 p.m. in the Music Room
December 9:  5:45 p.m. – 6:45 p.m. in the Music Room
December 16:  5:45 p.m. – 6:45 p.m. in the Music Room
December 23: 

5:30 p.m. – 6:30 p.m. in the Main Sanctuary
What Is Required? Participating children must:
Attend at least three of the four rehearsals in order to participate on Christmas Eve.
BE ON TIME for rehearsal!
Arrive for Christmas Eve liturgy by NO LATER THAN 3:25 p.m.
Only the first 50 children registered will be allowed to participate.  
YOU MUST register in advance by filling out the form below.
Practice materials will be available beginning Saturday/Sunday, November 16-17 (two weekends before the first rehearsal). Please contact Patty Smith at the 9:30 a.m., 11:30 a.m. or 5:00 p.m. Sunday Masses to make arrangements with her to pick up materials so that your children can learn the songs and fun from the first day!
Adult volunteers who will remain at rehearsal (and help control the chaos) would be much appreciated!
NOTE:  On Christmas Eve at 4:00 p.m., there will be two Masses celebrated simultaneously:  The children's Mass in the Sanctuary and a traditional Mass in the Social Hall.  Those who want to attend the children's liturgy in the Sanctuary MUST arrive very early for seats.  Once the Sanctuary is full, individuals will be directed to Mass in the Social Hall.
For more information please contact Patty Smith via email at psmith@stthomastheapostle.org OR call 770-241-9343.