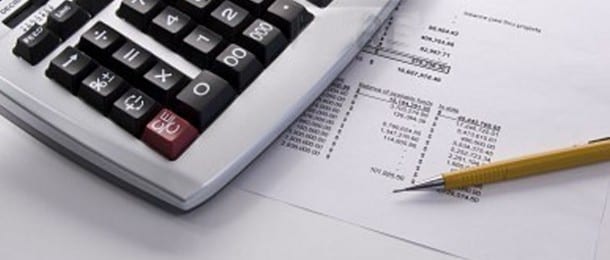 We are most grateful to all of you who, week after week, faithfully share a portion of your income with us so that our parish can continue the work of Jesus here on earth through worship, faith formation programs, outreach to the needy, and our many other ministries.
Our parish's success at attracting a very large Catholic membership is a blessing, but one that creates sizable demands for services as our parish population has grown, and our expenses continue to exceed our revenues, as shown in the following Statement of Activities. Thus, our on-going need is to increase our revenue to the point where we can balance our budget and build our reserve and make some progress toward reducing our debt to the Archdiocese.
We have been blessed by some parishioners who have made significant donations to our parish. We earnestly request any parishioners who have not yet become regular donors to prayerfully consider doing so. If you are a current contributor who can increase your offertory gift, your help would be
invaluable in making up for a parishioner who is less financially able. We promise to continue to be frugal stewards of the resources that our parishioners have entrusted to us.
Thank you and may God bless you for your help!
Fr. Brian
If you have any questions about this financial report, do not hesitate to contact Theresa Southwood, our Parish Manager, at extension 111 or by email at tsouthwood@stthomastheapostle.org. May God bless you for your continuing help.
Related links

Some accomplishments of the last Fiscal Year (July 1, 2016 – June 30, 2016) 
Spiritual Ministry:
Over 900 Masses were offered.
430 Baptisms, 412 First Holy Communions, and 150 Confirmations were celebrated.
Our Parish School of Religion, Life Teen and Edge Programs served 1,231 children and teens with the help of 205 volunteer teachers.
Adult Faith Formation's ARISE program completed its second year, with over 1,200 people participating in the small-group, faith-sharing renewal program.
The Evangelization and Hispanic Retreat programs continued to bring in more members to their already 250 small faith communities.
Temporal Ministry:
Over $95,000 was contributed to our
St. Vincent de Paul Society to help the needy.
Second collections amounted to $109,500 benefitting designated Archdiocesan charities and the priests' of the parish missionary communities of La Salette and the Nativity of Mary.
Our Kermesse Summer Festival in August, 2015 was another success and netted $89,500 after expenses.
We exceeded our 2015 Archbishop's Annual Appeal goal by $43,000, which was refunded to the parish and used to reduce our parish debt to the Archdiocese.
Improving Our Facilities:
A new LED Message Center at the front of the church was installed and implemented. Thanks to our African Parishioners
Organization (APO) for their donations.
A new 6' wide concrete walkway was installed in front of the Adult Faith building.
The old and damaged sidewalks behind the sanctuary were removed and replaced.
New hand rails were installed along the walkway from the sanctuary to the office, and down to the playground.
Tree removal and major redesign to the landscape in front of the sanctuary were completed.
Addressing Future Needs:
New maintenance and lawn equipment shed.
Parking lot resurfacing and restriping.
New carpeting and painting in the parish offices.
Current septic tank system continues to be evaluated vis-à-vis a sewer system.